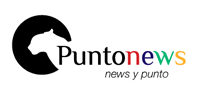 Latest releases - 22/09/2017
In addition to the introduction of TV and Radio, we have introduced some additional improvements on Puntonews.com. The most important changes are as follows.
You may now create alerts that span all types of media (print, digital, blogs, tv and radio).
Puntonews alerts for print media, online media and blogs will now include additional results for TV and Radio.
The filter menu has been relocated to a more visible and convenient position a the top of the search results page.
Puntonews now clearly differentiates any search results that have already been purchased.
We have added a new digital PDF format, a "screen capture" option that eliminates the majority of advertisements and pop-ups.
You may now choose to make your searches case sensitive by selecting the option in the "Advanced search" area.